New Website
Hello everyone, 
How have you been? 
 You might already notice but, we now have a new designed website! 
After six months of hard work and dedication, the new website is faster, easier to use and more user-friendly!
Today we will introduce to you some of the new updates. 
We strongly recommend you to log-in to your account and update your information. 
 1) Job Category 
You can log-in to your account and go to Profile page to update information. 
Job Category is where you can choose your main occupational area.
Please select one of the job categories that is most relevant to your occupation.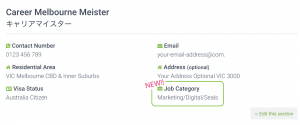 2) Skills 
You can select skills from the skills options. You can add as many skills as you want.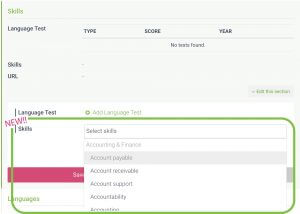 By updating Job Category and Skills, our recruiters will be able to find your resume preferentially, when a job that relates to your Job Category and Skills comes up. 
3)Resume 
You can store up to 3 resumes on the website. 
The benefit uploading your resumes in advance, is when you apply for a job, you can simply choose one of the resumes that you would like to apply, rather than uploading a resume every time you apply for a job. 
 We hope you enjoy our website, and we wish you all the very best in your career. 
Category: News
Tags: